In this Update:
2023-2024 Session Legislative Initiatives
Measures Taken to Prevent Tax Hikes and Create Jobs
Appropriations Monthly Update Highlights Five-Year Budget Outlook, Inflation
Reports Outline Natural Gas Costs and Readiness this Winter
Making the Holidays Brighter for Military Families and Veterans
Celebrating and Protecting Our Bill of Rights
Happy Hanukkah
Local Events
---
2023-2024 Session Legislative Initiatives
At the end of the 2021-2022 Session, all bills not acted upon disappear and must be reintroduced. I have circulated a memo for six bills I feel strongly about and hope to pass this upcoming Session.
One would create a state tax credit to help our local communities recruit and retain certified Emergency Medical Technicians (EMT's). A certified EMT who has been active for two years will qualify for a $500 tax credit, and a certified EMT who has been active for six years or more will qualify for a $1,000 tax credit. Pennsylvania is in a state of crisis in regards to the certified EMT shortage, and this tax credit is one way to help attract and keep them.
Another bill I plan on reintroducing was championed by Senator Mensch over the years and would update and overhaul the Older Adults Protective Services Act. The Older Adult Protective Services Act (OAPSA) has been effective as a means of detecting and reducing elder abuse in the Commonwealth, but there is a need for legislative updates. I feel strongly that we must protect our seniors and hope to get this legislation passed and signed by the Governor.
I also plan on reintroducing legislative to ensure all high school students take a half-credit economics and personal finance course. From daily purchases to long-term financial planning, becoming proficient at money management is a critical skill all Pennsylvanians need for success. This legislation will give the Commonwealth's children the education they need on pragmatic monetary issues like credit and credit scores, savings and investments, and college, automobile, and home loans.
Below are links to all my co-sponsorship memos:
–State Tax Credit for Volunteer Emergency Medical Technicians (EMTs)
–Older Adult Protective Services Act (OAPSA)
–Personal Financial Literacy for High School Students
–Protecting Real Estate Surrounding Military Bases
–Residential Hunting Licenses of Out of State College Students
–Elimination of Option to Cross-File in All Judicial Races
I look forward to getting to work this upcoming session and hope to see all six pieces of legislation signed by the Governor. While I'm sure this list will grow, I welcome any input or suggestions for legislation.
Measures Taken to Prevent Tax Hikes and Create Jobs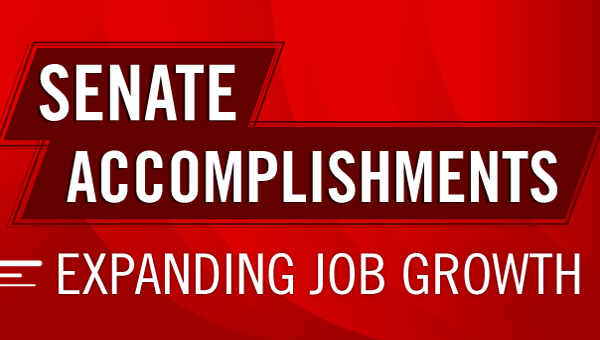 In the 2021-22 legislative session, the General Assembly enacted measures that shielded Pennsylvanians from tax hikes and reduced the burden on job creators to bring good-paying and family-sustaining jobs to our commonwealth.
We cut the Corporate Net Income Tax to attract employers to Pennsylvania, modernized expense deductions allowing small business owners more flexibility and tax planning opportunities, and provided tax incentives for small businesses to grow and invest in Pennsylvania.
Other steps taken to expand job growth included establishing the Pennsylvania Economic Development for a Growing Economy (PA EDGE) tax credit program and other targeted initiatives directly linked to creating jobs for Pennsylvanians.
I'll continue to work in the 2023-24 legislative session to ease the tax burden on Pennsylvania families and enact measures that promote job growth.
Appropriations Monthly Update Highlights Five-Year Budget Outlook, Inflation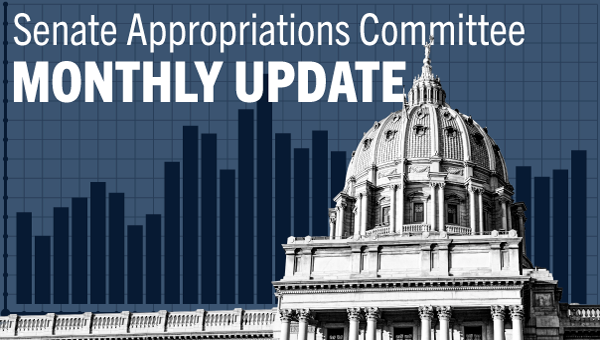 Each month, the Senate Appropriations Committee provides an update on the state's current revenue performance, as well as information on issues of financial importance for Pennsylvania in the months and years to come. These reports help inform the decisions we make in Harrisburg, while providing a critical layer of transparency for you to know how your tax dollars are being utilized.
This month's edition highlights the state's five-year budget outlook, as well as the impacts of inflation, the state's new revenue reporting system, and more. Monthly Report
Reports Outline Natural Gas Costs and Readiness this Winter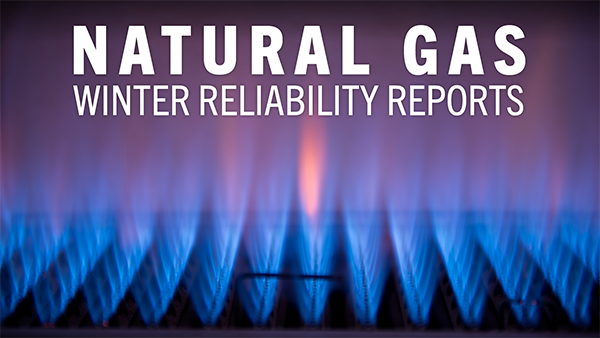 The Pennsylvania Public Utility Commission has released its 2022 Winter Readiness Overviews covering the reliability and expected cost of natural gas service this winter.
According to the Readiness Report from the Energy Association of Pennsylvania, home heating costs are expected to rise significantly over the winter, driven by an estimated 5% increase in consumption (for households that use natural gas as their primary heating fuel), along with a 28% rise in natural gas prices compared to last winter.
Additionally, all of Pennsylvania's major natural gas distribution companies indicated that they have sufficient supplies and procedures in place to ensure reliable natural gas service this winter. You can find details and local utility reports here.
Making the Holidays Brighter for Military Families and Veterans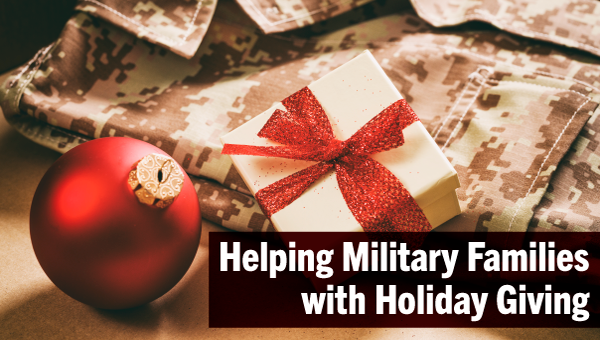 Please consider making the holidays brighter for veterans, service members and their families with a tax-deductible donation to any of these support programs run by the Pennsylvania Department of Military and Veterans Affairs.
Military Family Relief Assistance Program provides financial assistance, in the form of grants, to eligible Pennsylvania service members and their eligible family members who have an immediate financial need based on circumstances beyond their control.
Veterans' Trust Fund issues grants to statewide charitable organizations that assist veterans, veterans service organizations and county directors of veterans affairs to help veterans in need of shelter and necessities of living.
You can also give to Residents' Welfare Funds at any of the DMVA's six veterans homes to keep our residents active, healthy and engaged.
You can donate online or by mail to: DMVA Office for Veterans Affairs, Bldg. 0-47, Fort Indiantown Gap, Annville, PA 17003-5002.
Celebrating and Protecting Our Bill of Rights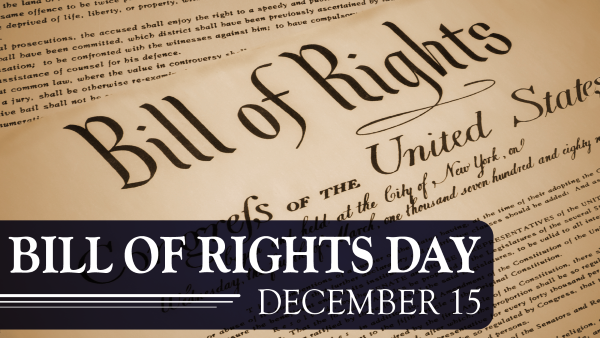 The right to free speech, the right to bear arms and eight other amendments to the U.S. Constitution make up our Bill of Rights. This week, we celebrate its Dec. 15, 1791 ratification and pledge to defend these rights forever.
Happy Hanukkah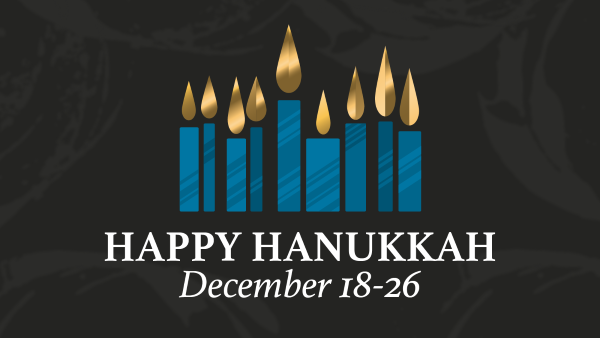 To everyone observing Hanukkah, I hope these eight days bring you joy and a sense of rededication.
Local Events
Saturday, December 17, 10am 2022 Blue Marsh Guided Hikes
599 Brownsville Road, Sinking Spring PA
https://www.berksfun.com/event/blue-marsh-guided-hikes/2022-12-17/
Friday, Saturday, Sunday, 5pm-9pm Koziar Christmas Village
782 Christmas Village Rd, Bernville
https://koziarschristmasvillage.com/visit-koziars/
Saturday, December 17, 10am-11am Walk With A Doc with Family First Health
Union Canal Tunnel Park
https://www.lebanonvalleycalendar.com/#event=74796932;instance=20221217100000?popup=1
Sunday, December 17, 12pm-2pm, Visit Santa at the Market
Lebanon Farmers Market
https://www.facebook.com/events/1310404059719165/?ref=newsfeed
If you are not already subscribed to this newsletter please sign up here.