In this Update:
October is Breast Cancer Awareness Month
Wall of Honor
Consumer and Economic Impacts of Failing to Invest in PA's Natural Gas Infrastructure
Limiting the Influence of Lobbyists and Political Consultants
PennDOT Invites Pennsylvanians to Share Feedback
Discussing How to Best Protect PA Communities
Sign Up for Election Investigation Updates Direct to Your Email
Hazard Mitigation Grant Program to Open Oct. 18
Local Events
---
October is Breast Cancer Awareness Month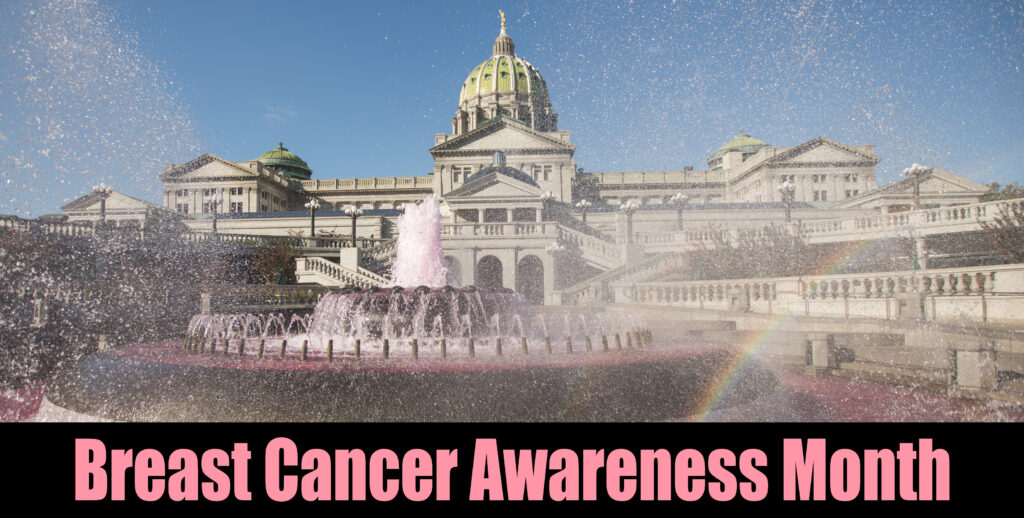 About one in eight U.S. women will develop invasive breast cancer during her lifetime. Breast Cancer Awareness Month is a good time to learn about breast cancer risk and how to lower it.
In an effort to highlight this deadly disease and the steps that can be taken to be proactive against it, the Capitol fountain was again turned pink for the month of October. Women who have lost income or health insurance because of COVID-19 may qualify for free breast screening and diagnostic services. Learn more here.
To help combat this deadly disease, the legislature passed a new law to give Pennsylvania residents renewing their vehicle registration or driver's license an option to donate to the Pennsylvania Breast Cancer Coalition.
Wall of Honor

In recognition of those who have sacrificed to protect our nation and defend the freedoms we enjoy as Americans, I am asking veterans to submit their names to my virtual wall of honor for Veterans Day 2021.
Veterans and their family members may submit their information online at SenatorGebhard48.com/virtual-wall-of-honor.
It is with deep gratitude and appreciation that I would like to thank the military veterans in my district for their service!
Consumer and Economic Impacts of Failing to Invest in PA's Natural Gas Infrastructure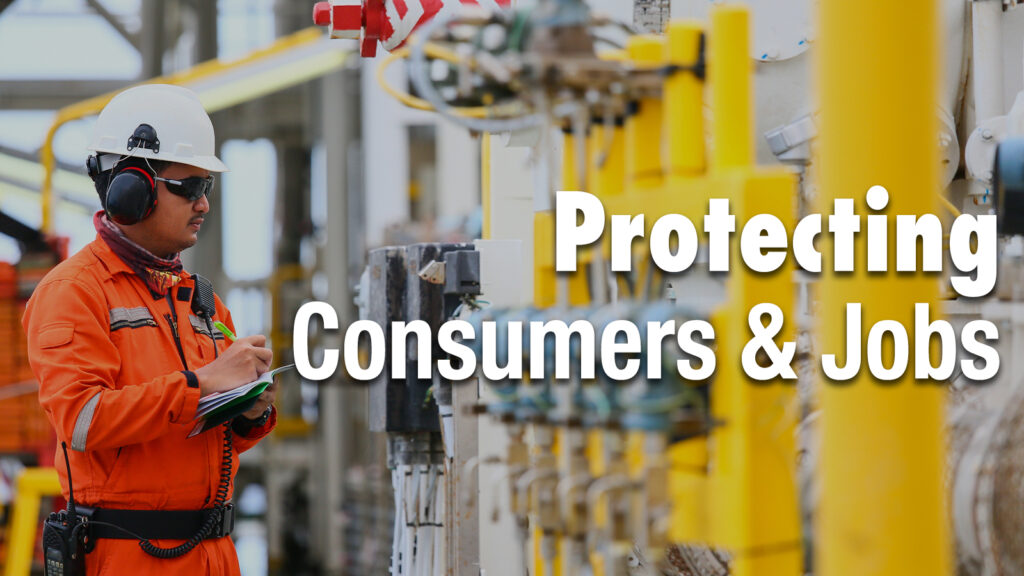 The Senate Community, Economic & Recreational Development Committee and the Environmental Resources & Energy Committee held a joint hearing to examine the consumer and economic impacts of failing to invest in the state's natural gas infrastructure.
The committees brought together industry experts and others to provide feedback on labor, economic development and consumer protection.
View hearing video and written testimony here.
Limiting the Influence of Lobbyists and Political Consultants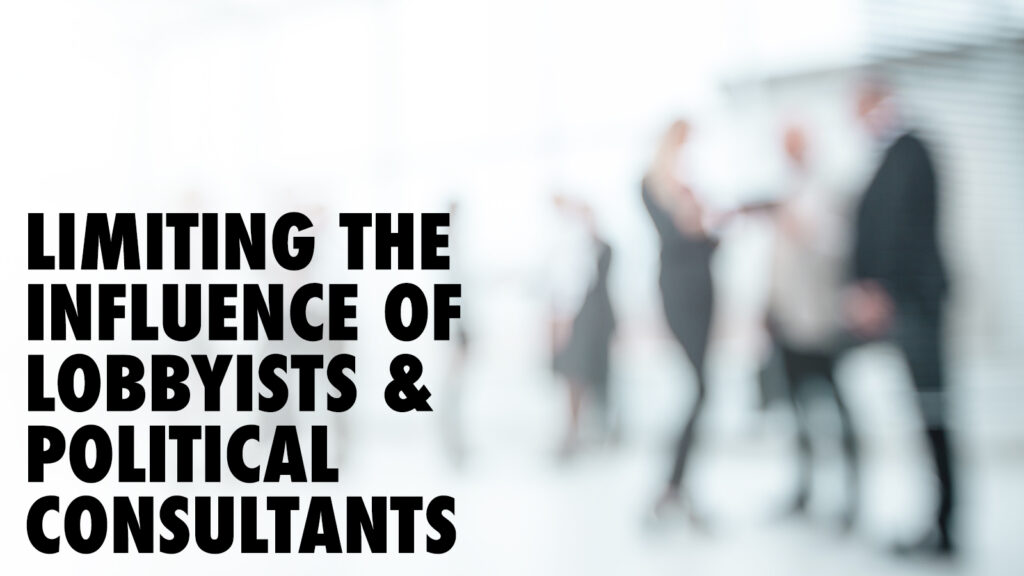 This week, Senate Republicans introduced a package of bills that would subject lobbyists and political consultants to new transparency and ethical standards to limit their level of influence in state government.
Senate Bill 801, sponsored by Sen. Bob Mensch (R-Montgomery), would require lobbyists to register any clients seeking state financial assistance or grants and prohibit kick-backs and inducements for referrals or performance bonuses for a successful application for taxpayer-funded grants.
Senate Bill 802, sponsored by Sen. Kristin Phillips-Hill (R-York), would prohibit any state entity from hiring an outside lobbyist or political consultant to lobby any branch of government. The bill would also prohibit former lobbyists who become employees of the General Assembly from being lobbied by their previous colleagues for one year after separation from employment. This would prevent the revolving door of individuals leaving a lobbying firm to join the legislature and immediately being influenced by their former coworkers.
Senate Bill 803, sponsored by Sen. Lisa Baker (R-Luzerne), would prevent lobbyists from also being registered as political consultants and would prohibit a political consultant from lobbying a state official who was a client for the remainder of the term for which consulting services were provided.
Senate Bill 804, sponsored by Sen. Tommy Tomlinson (R-Bucks), would require all registered lobbyists to complete mandatory annual ethics training developed by the Department of State.
PennDOT Invites Pennsylvanians to Share Feedback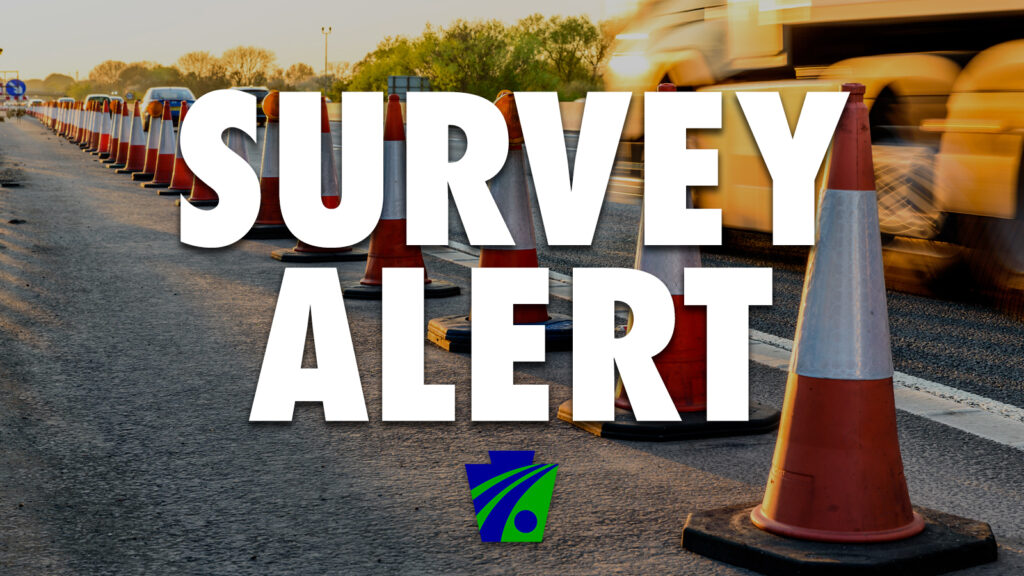 The Pennsylvania Department of Transportation (PennDOT) is inviting the public to share construction and maintenance services feedback via an online survey through Oct. 26.
The 20-question survey asks how they receive PennDOT roadway information and how often PennDOT meets or exceeds expectations in construction and maintenance activities.
Respondents are also asked about experiences with reporting concerns to the department, and whether or how they use the state's 511PA traveler information services, which provide information about the condition of more than 40,000 roadway miles in Pennsylvania online at www.511pa.com.
Discussing How to Best Protect PA Communities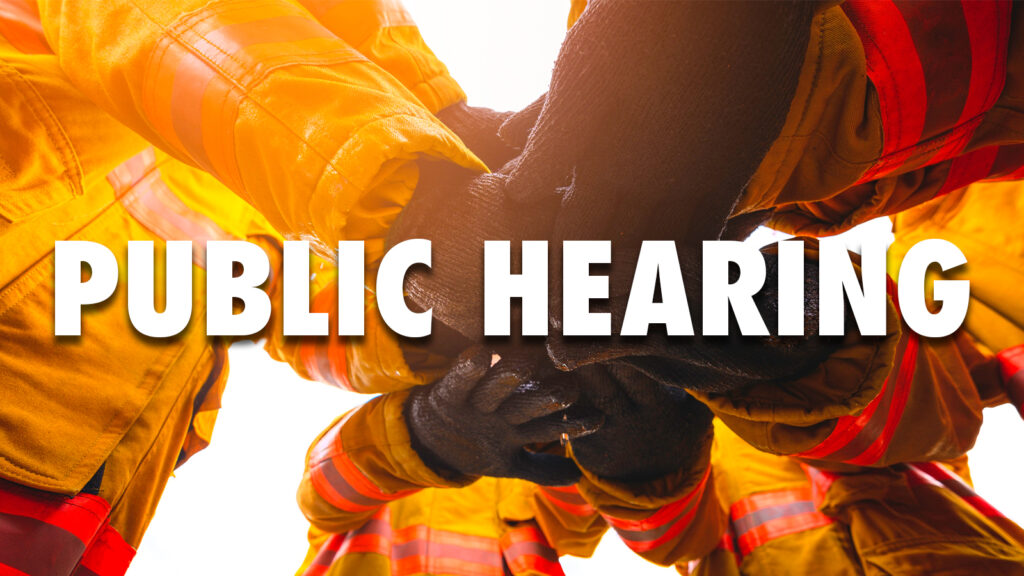 The Senate Veterans Affairs and Emergency Preparedness Committee hosted a public hearing focusing on Senate Bill 698, which would allow counties to create countywide public safety authorities for firefighting and/or emergency medical services (EMS). Rather than replacing volunteer and career fire and EMS companies, authorities would exist to support them and their work.
The speaking panels included people representing local government, fire and EMS. They shared varying opinions about how to most effectively preserve access to life-saving care for all Pennsylvanians.
Sign Up for Election Investigation Updates Direct to Your Email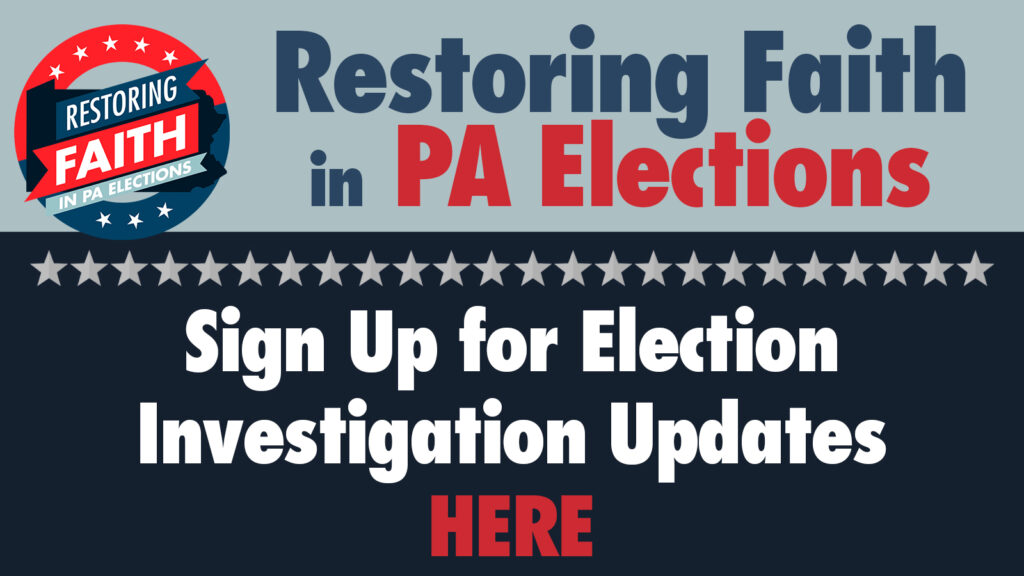 With many constituents requesting more information about the Election Investigation, I am pleased to announce a new resource available from the Senate Intergovernmental Operations Committee. In an effort to be transparent, the Committee will send regular email updates directly to you so you can stay up to date with every step of the investigation.
If you are interested in having exclusive content, timely news, and relevant updates on the status of the investigation delivered directly to your inbox, please sign up for "Inside the Election Investigation" email updates here.
Hazard Mitigation Grant Program to Open Oct. 18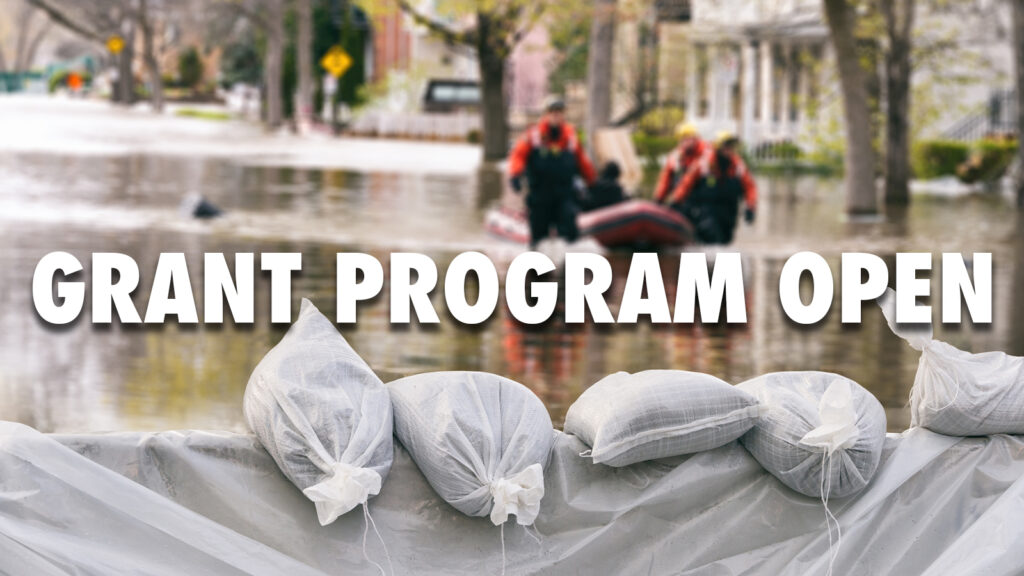 The Federal Emergency Management Agency's (FEMA) Hazard Mitigation Grant Program, which promotes funding for mitigation measures that reduce or eliminate long-term risk to people and property for future disasters, will open on Monday, Oct. 18.
State agencies, federally recognized tribes, local governments/communities and private nonprofit organizations are eligible to develop mitigation project sub-applications to submit to their state, territory or tribal government. States, territories and tribes are then responsible for selecting the sub-applications that align with their mitigation priorities and submit them in an application to FEMA.
FEMA will conduct a final eligibility review of all sub-applications to ensure compliance with federal regulations.
Click here for more information.
Local Events
Haunted Walk benefiting the Schaefferstown Fire Company and Schaefferstown Historical Society:
https://lebtown.com/2021/10/12/guests-of-the-haunt-explore-schaefferstown-fire-companys-spooky-carnival-grounds-if-they-dare/
250th Celebration of Dauphin, PA:
https://rsvpa.witf.org/event/250th-anniversary-celebration-dauphin-middle-paxton-historical-societys-annual-heritage-day/
Yorkana Fire Co. Fall Festival:
https://www.facebook.com/events/5410-mt-pisgah-rd-york-pa-17406-9243-united-states/fall-festival/356214142647543/
If you are not already subscribed to this newsletter please sign up here.