In this Update:
Statement on Parental Choice for Masks
Job Fair at Lebanon Expo Center
Federal Unemployment Benefit Programs End Sept. 4
Hearing Examines COVID-19 Policies for the 2021-22 School Year
Transparency: Senate Expenses to be Posted Online Beginning Sept. 1
Exploring the Potential of Augmented Reality Technology in PA Farming
Legislative Review: Supporting Emergency Responders
Unclaimed Property Waiting for PA Residents
---
Statement on Parental Choice for Masks
Throughout the state, school boards are preparing for the start of another school year. A number of these boards have been debating whether to create a mask mandate for the entire student body in response to Covid-19 and its variations. As these boards consider all the options, I encourage them to hear the concerns of the parents of their district.
I have spoken with and received correspondences from numerous parents in Lebanon, Dauphin and York Counties who have legitimate apprehensions about the negative impacts of mask-wearing on their child. Some of the most serious concerns are: does long term masking have adverse health effects, inhibited breathing/lack of oxygen, impacts on child psychological development, increased learning impairment, increases in the difficulty of developing communication skills, etc
I also believe these mask mandates need further evaluation due to the limited availability of data indicating that there are tangible benefits to mask-wearing in a classroom.
Therefore, I am encouraging public school districts should develop a program that will allow the parents/legal guardians to allow for an "opt-out" option for their child should the school district enact a mask mandate policy.
It is the fundamental right of parents/legal guardians to make health and educational decisions that are best suited for their children.
See below for information on your local school district
https://www.ldnews.com/…/lebanon-county…/5396132001/
https://www.ydr.com/…/back-school-york…/5376392001/
https://www.wgal.com/…/dauphin-county…/37199686
Job Fair at Lebanon Expo Center
Next week, I will be partnering with my colleagues to host a free job fair on Monday, August 16, from 4-7 p.m. at the Lebanon Valley Expo Center. Nearly 60 employers have registered to attend the job fair in search of candidates seeking full – or – part-time employment. Job seekers do not need to register to attend. If you have any questions, please call my district office at 717-274-6735.
Federal Unemployment Benefit Programs End Sept. 4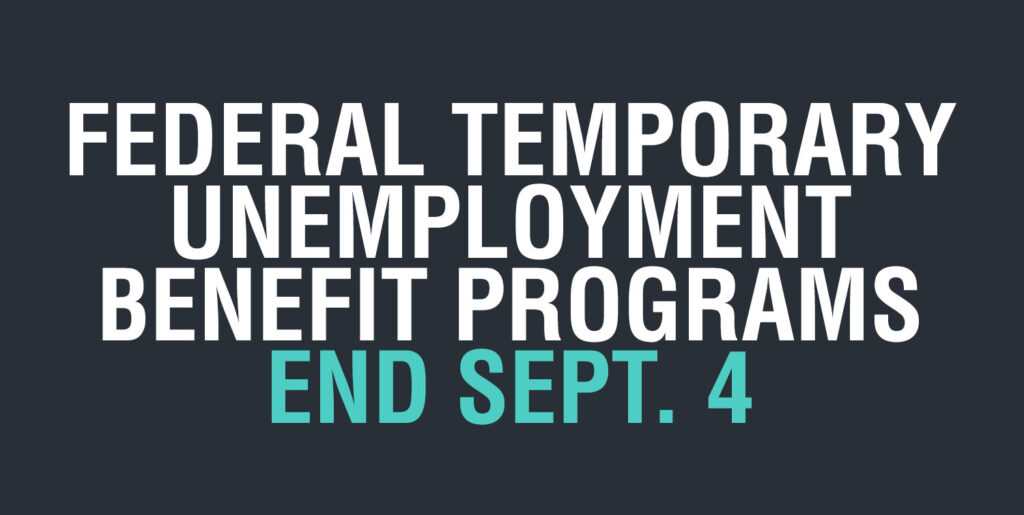 Reminder for affected Pennsylvanians: Federal unemployment benefit programs, including Pandemic Emergency Unemployment Compensation (PEUC), Pandemic Unemployment Assistance (PUA), and Federal Pandemic Unemployment Compensation (FPUC), will end Sept. 4.
The state's regular unemployment compensation program and those receiving benefits from it are unaffected.
Individuals currently enrolled in PEUC and PUA can take advantage of free jobseeker services offered through PA CareerLink. These services include access to a free job database, resume assistance, information about reskilling opportunities and more. To schedule an appointment, contact your local PA CareerLink office listed here.
Hearing Examines COVID-19 Policies for the 2021-22 School Year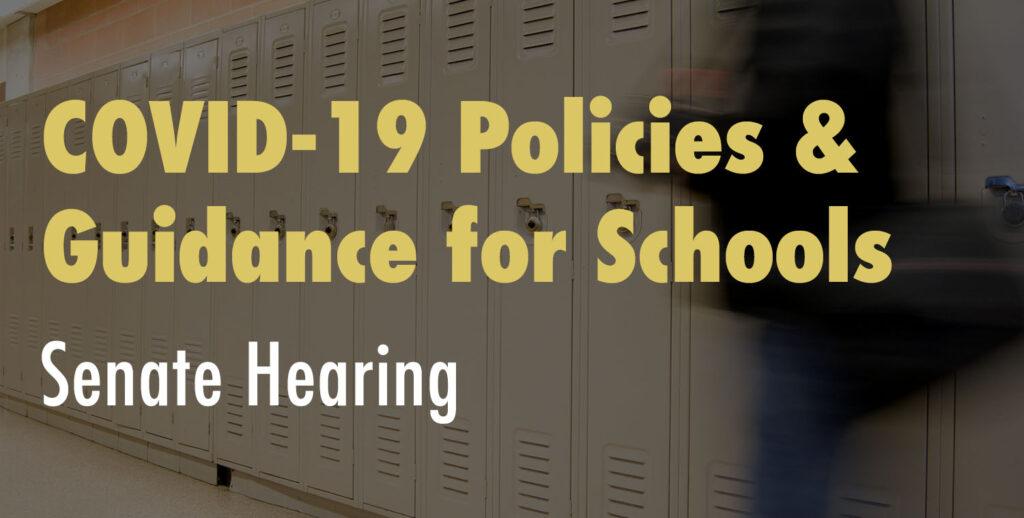 With the start of the new school year approaching, the Senate Education Committee held a public hearing on COVID-19 policies and guidance for Pennsylvania schools.
The committee questioned Acting Health Secretary Alison Beam, Education Secretary Noe Ortega and Acting Deputy Secretary for the Office of Elementary and Secondary Education Sherri Smith. Committee members questioned the constitutional authority for school districts to impose pandemic-related mandates on students without an emergency declaration.
You can view the hearing and read testimony here.
Transparency: Senate Expenses to be Posted Online Beginning Sept. 1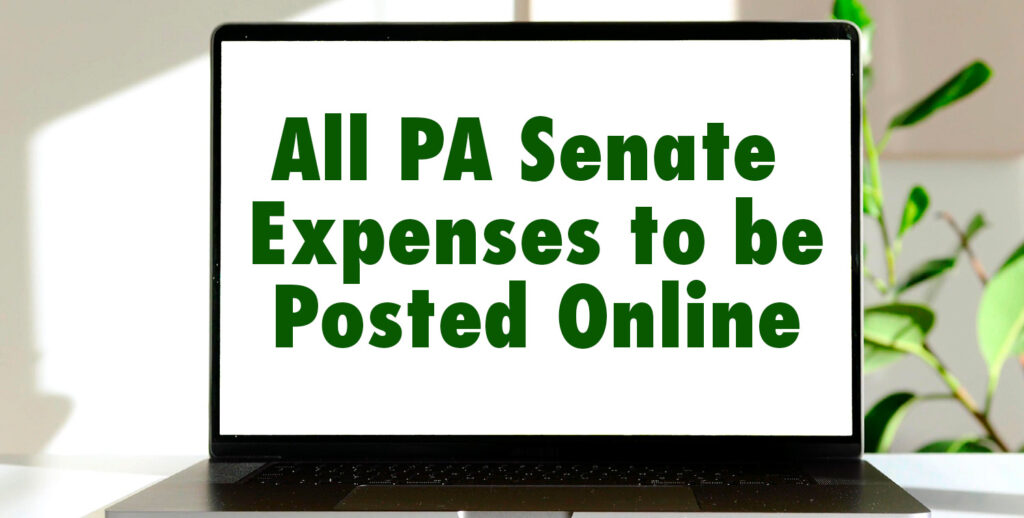 The Pennsylvania Senate has developed a new reporting system to make all Senate expenses available to the public online beginning on Sept. 1.
The information will include all office leases, per diems, reimbursements for meals and lodging, supplies, mileage, office maintenance and much more. The information will be available on a new webpage, which will be updated monthly by the Chief Clerk and will apply to all Senate offices — Republican, Democrat, Independent and institutional.
The Senate's new expense transparency system will build on existing good government measures in state government, including:
Exploring the Potential of Augmented Reality Technology in PA Farming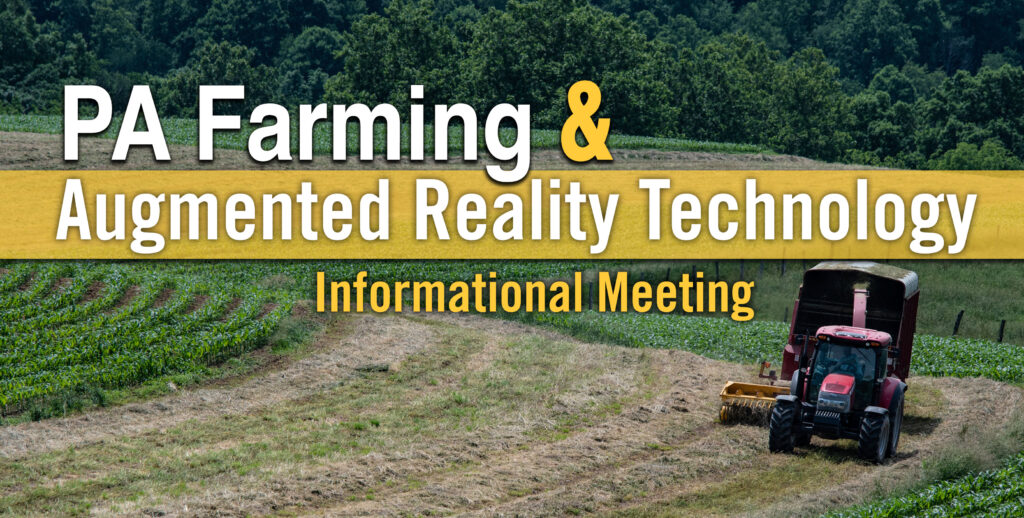 Augmented reality is a technology that superimposes a computer-generated image on a user's view of the real world, providing a composite view. It's increasingly used in manufacturing and the military and its potential to aid farmers is great.
The Senate Agriculture and Rural Affairs Committee and the House Agriculture and Rural Affairs Committee held an informational meeting this week to explore how augmented reality technology can be applied to Pennsylvania farming.
The panel learned that the technology can be used for monitoring fields, repairing equipment, training new farmers, and more. You can view the presentation here.
Legislative Review: Supporting Emergency Responders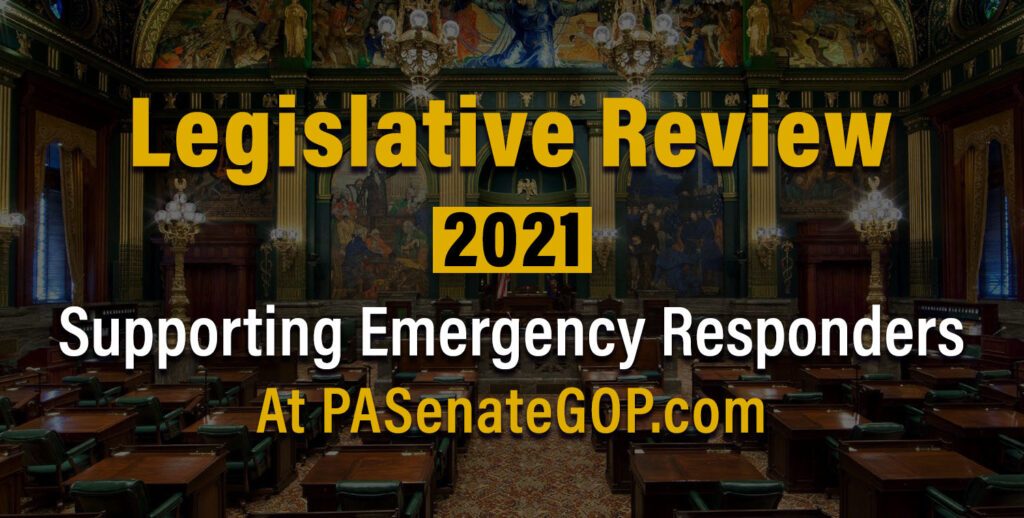 The police, fire and rescue, and EMS organizations that lead local emergency response are critical components for ensuring public safety. The Senate passed several bills in 2021 to support the men and women who support our communities.
Senate Resolution 96 directs the Legislative Budget & Finance Committee to conduct a performance audit on Pennsylvania's critical 9-1-1 System and make recommendations in advance of the reauthorization of the 9-1-1 Law.
Senate Bill 36 provides for license fee exemptions for service dogs used by a fire department, sheriff's office or in the performance of rescue services or medical emergency services.
Senate Bill 83 creates grants to establish fire training programs for students in high school.
Senate Bill 158 provides for medals of commendation for law enforcement, fire and EMS personnel.
Senate Bill 243 allows volunteer fire departments, veterans organizations and other non-profits to conduct small games of chance fundraisers online until May 1, 2022 to make up for fundraising revenue lost during the pandemic.
You can find a full list of bills of note passed by the Senate in 2021 here.
Unclaimed Property Waiting for PA Residents
Millions in unclaimed property is secured in the Pennsylvania Treasury vault. An updated website has been launched to help residents look for and retrieve their unclaimed property.
Dormant accounts from financial institutions and other entities must be reported to the PA Treasury by April 15 each year. The vault includes tangibles such as jewelry, coins, collector cards and war medals previously abandoned in safe deposit boxes. In fact, one in 10 state residents have unclaimed property waiting for them.
Whether your search yields enough for a latte or a steak dinner or more, take a few minutes to enter into the Treasury's database your name and the name of family members. For additional assistance, you may contact the Bureau of Unclaimed Property at 800-222-2046.
To subscribe to Senator Gebhard's newsletter click here. Follow on him on Facebook, Twitter, or visit https://senatorgebhard48.com/