In this Update:
William E. Ames Memorial Highway Dedication Ceremony
Gebhard, Ryan, Diamond Held REAL ID Seminar in Lebanon
Grants Available for Very Small Meat and Poultry Processors
Game Commission Seeks Help Counting Wild Turkeys
Application Period Open for Rail Freight Assistance Programs
Farmers Markets Mean Fresh, Regional Produce
Local Events
---
William E. Ames Memorial Highway
This week, I had the privilege of honoring a friend and respected public official, Commissioner Bill Ames. I was honored to sponsor legislation to officially designate State Route 322 in Campbelltown as the William E. Ames Memorial Highway. This stretch of 322 made sense for so many reasons. His home is not far from here and it's in the heart of South Londonderry Township where he served as township supervisor.
In the past few years, I've gotten to know Bill well enough to call him a friend and mentor. A lifelong educator, Bill was a teacher in the Derry Township School District, retiring after 30 years. He was a dedicated public servant, first serving as South Londonderry Township Supervisor and then as a Lebanon County Commissioner for the last 10 years. Bill and his wife, Josie, supported many non-profit organizations in the Lebanon Valley in addition to their numerous volunteer activities.
This part of 322 really is symbolic of Bill's life. It is literally the road that takes you from Hummelstown, through Derry Township into Lebanon County. I can't think of a more appropriate person this highway could be named after. I know I will also think of Bill every time I drive through here and see this sign behind me.
Gebhard, Ryan, Diamond Held REAL ID Seminar in Lebanon
I was happy to join Rep. Frank Ryan and Rep. Russ Diamond in organizing an event about Real ID at the Lebanon Valley Expo Center this week. My District Office has received a lot of questions regarding this issue and have been assisting constituents with getting the required documents necessary to apply.
A PennDOT representative was on hand to explain the new federal ID requirements, the documents needed to obtain a Pennsylvania REAL ID, and how and where to apply. On May 3, 2023, PA Residents will need a REAL ID or another form of federally-acceptable identification such as a valid passport or military ID to board a domestic commercial flight or enter a federal building or military installation.
If you were unable to make it, and have questions regarding REAL ID, please do not hesitate to reach out to my District Office at 717-274-6735.
Employers Applaud Action to Expand Jobs in PA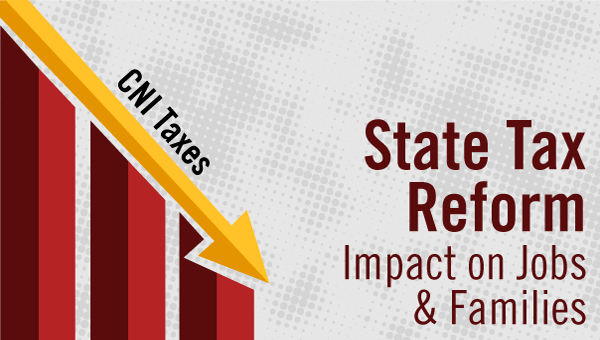 Job creators are taking note of the bipartisan action taken to attract new employment opportunities and residents to Pennsylvania.
The Pennsylvania Chamber of Commerce, business operators and others discussed the changes this week at a gathering in Lancaster.
One of the most significant steps they cited is the phase-down of the job-killing, corporate net income tax (CNIT). Under a provision of the new state budget, the rate will drop to 8.99% in 2023, and then continue to drop until it hits 4.99% in 2031. Once the reduction is fully implemented, Pennsylvania will go from imposing one of the nation's highest CNIT rates to the eighth lowest in the country.
The consensus is that this will make Pennsylvania highly competitive among neighboring states in the northeast and others across the U.S.
Other changes made to the state's tax code will be very helpful for mom-and-pop businesses. More than 99% of Pennsylvania businesses are small businesses, and those 1.1 million small businesses employ 2.5 million people, which is 46.3% of all Pennsylvania employees.
Under the new law, Pennsylvania will recognize "like-kind" exchanges for state tax deferral when property is exchanged for similar property. Federal tax law already allows for the tax deferral on federal taxes, providing some incentive for employers to invest in the job-creating assets businesses need to remain competitive, but Pennsylvania had been the only state not to recognize these exchanges for state tax purposes.
State tax law governing expense deductions is also being changed to bring it in line with federal law, eliminating the unequal treatment of Pennsylvania's small businesses. The increase in limits will make it easier for employers to buy equipment and to invest, which promotes job growth.
Pennsylvanians need employment opportunities if they are to stay and raise families here. It's exciting to hear job creators applauding the steps we've taken to increase the number of good-paying jobs that support healthy, thriving communities.
Grants Available for Very Small Meat and Poultry Processors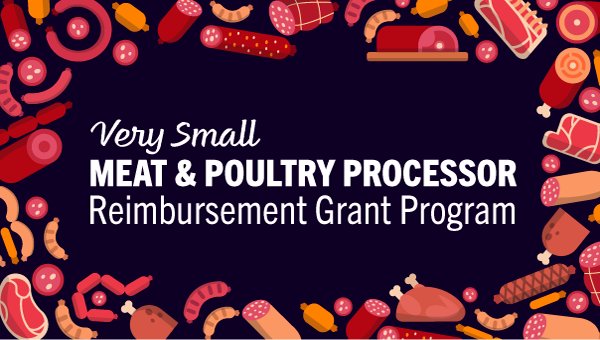 The application period for the Very Small Meat and Poultry Processor Reimbursement Grant Program is open and will run through Sept. 26. The assistance is aimed at increasing locally produced meat and poultry.
The funding can be used for the start-up costs associated with meeting federal inspection and certification guidelines for very small meat processors, defined as entities with sales of less than $2.5 million and fewer than 10 employees.
Applicants can submit their application through the Commonwealth of Pennsylvania's Single Application for Assistance online application system at www.esa.dced.state.pa.us.
Game Commission Seeks Help Counting Wild Turkeys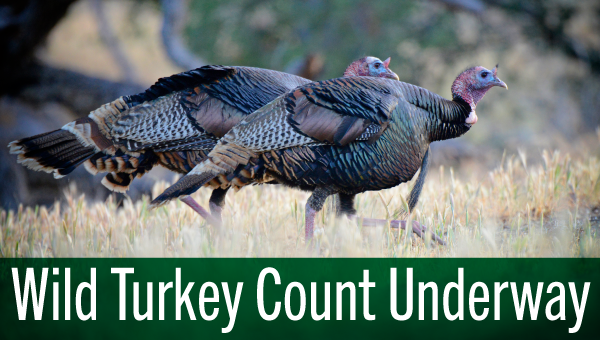 The Pennsylvania Game Commission is again seeking input from the public in surveying wild turkeys this summer. The Pennsylvania Wild Turkey Sighting Survey is open through Aug. 31.
Participation is important for turkey population management. Survey data allow the agency to determine total wild turkey productivity and compare long-term reproductive success within Pennsylvania and across states, as this is a standard methodology used across the country. Data also are used in the turkey population model to track population trends.
Turkey sightings can be reported through the Game Commission's website. The mobile app is no longer available.
Application Period Open for Rail Freight Assistance Programs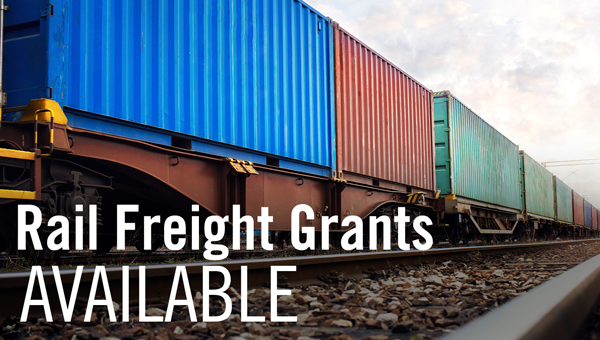 Pennsylvania ranks first in the country in the number of operating railroads, and state grants are available to support them through investment in rail freight infrastructure.
The Pennsylvania Department of Transportation operates the Rail Transportation Assistance Program and the Rail Freight Assistance Program. Both programs have become very competitive and not all applications will receive funding.
For eligible organizations wishing to apply for funding through either program, applications will be available on the application website until 4 p.m., Sept 2.
Farmers Markets Mean Fresh, Regional Produce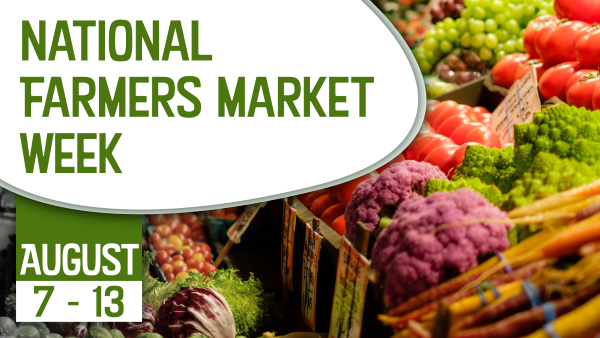 National Farmers Markets Week is a timely reminder that fresh, regional, summertime produce can be found at area farmers markets.
Many farmers markets are temporary, but there are several online guides to help you find a market near you.
Local Events
Friday, August 12, 5-7:30pm Peach Festival
Cornwall UMC
https://www.facebook.com/events/1615326302236783
Saturday, August 13, 2nd Annual James Biever Memorial 5k & 1 Mile Fun Run/Walk
80 Rocherty Rd, Lebanon
https://www.pretzelcitysports.com/calendar_event/james-biever-memorial-5k-and-1-mile-walk/
Saturday, August 13, 9am School Supply & Children's Clothing Drive
Zion United Methodist Church-Myerstown
https://www.facebook.com/events/564818818597772
Saturday, August 13, West Reading French Fry Fest
6th Avenue between Penn Avenue & Franklin Street
https://berkscountyeats.com/event/west-reading-french-fry-fest/
Monday-Saturday, August 8-13, Fuzzy Few Carnival
Herbert Schaffner Memorial Park
https://www.facebook.com/events/herbert-a-schaffner-memorial-park/fuzzy-few-carnival-ft-renegade-6/864660084204436/
To subscribe to Senator Gebhard's newsletter click here. Follow on him on Facebook, Twitter, or visit https://senatorgebhard48.com/