In this Update:
Committee Votes to Eliminate Costs for Genetic Testing and Breast Cancer Screenings
Senate Republicans Announce Priorities and Principles for 2023-24 Session
Senate Votes to Restrict Diversion of Transportation Funding
Senate Urges President Biden to Restart Keystone XL Pipeline
Senator Gebhard and Rep. Zimmerman Town Hall
Wernersville District Office Now Open
Homeowner Septic Program Helps Cover Cost of Septic Systems, Sewer Hook-ups
Southeast Elementary Tours the Capitol
Local Events
---
Committee Votes to Eliminate Costs for Genetic Testing and Breast Cancer Screenings
Legislation I'm co-sponsoring to eliminate all out-of-pocket costs for genetic testing of hereditary cancer syndromes and supplemental breast screenings for women with a high lifetime-risk of developing breast cancer took a step toward Senate passage this week.
As Vice Chairman of the Senate Banking and Insurance Committee, I was happy to preside over the historic and bipartisan passage of Senate Bill 8, which is poised for consideration by the full Senate.
Genetic testing often leads to early cancer detection or preventive treatments and procedures. It not only informs the tested individual, but also provides vital information to family members who may have a high likelihood of inheriting a gene mutation.
Senate Bill 8 expands on a 2020 law that secured insurance coverage for breast MRIs by removing any applicable patient copays, deductible and coinsurance for this preventive screening. A supplemental screening is necessary because of failed early detection by screening mammography among women with dense breasts and those at high lifetime risk of breast cancer.
Senate Republicans Announce Priorities and Principles for 2023-24 Session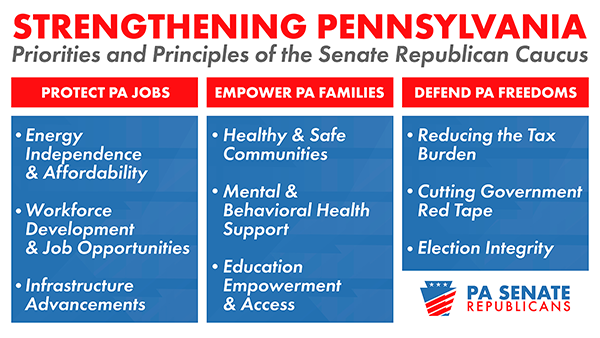 With the two-year legislative session getting into full swing, I joined colleagues this week in announcing Senate Republican priorities and principles for 2023-24.
Our legislative efforts will be focused on protecting jobs, empowering families and defending freedoms.
Protecting Pennsylvania jobs requires a comprehensive approach that includes ensuring energy independence, promoting workforce development and continued improvement of our infrastructure.
Empowering Pennsylvania families means providing healthy and safe communities, addressing mental and behavioral health needs, and guaranteeing access to high-quality educational opportunities.
Defending freedom means keeping government out of the lives and pockets of citizens as much as possible, and instilling confidence in the electoral process.
Senate Republicans will build on our successful efforts last session that were focused on:
Improving the state tax structure
Redesigning higher ed
Modernizing workforce development
Creating new tax credits to generate jobs
Improving broadband, water and transportation infrastructure
And more
Senate Republican leaders discussed our 2023-24 priorities and principles here.
Senate Votes to Restrict Diversion of Transportation Funding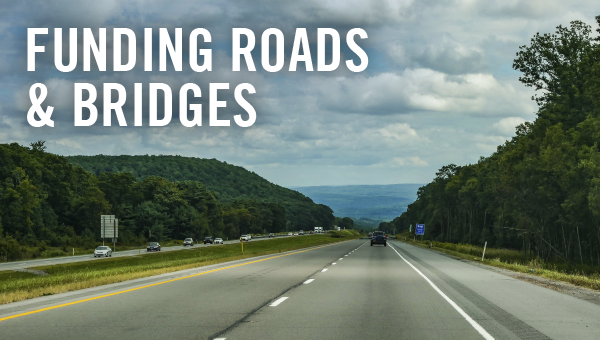 To bolster funding for Pennsylvania's transportation infrastructure, the Senate passed legislation to restrict the diversion of transportation funding out of the Motor License Fund. The bill now heads to the House of Representatives for consideration.
The Motor License Fund obtains revenue from transportation charges, including the gas tax, vehicle registration fees and driver license fees. These funds are required by the Pennsylvania Constitution for the design, construction and maintenance of the state and local highway network. However, a large portion is transferred to the Pennsylvania State Police for statewide highway patrol operations.
Senate Bill 121 dedicates the transportation charges to road and bridge safety projects, while ensuring the Pennsylvania State Police receive reliable, sustainable funding from sources beyond the susceptible Motor License Fund. The bill caps transfers from the Motor License Fund at $250 million in 2023-24 then reduces the transfer by $50 million annually. The bill seeks to end the transfers by 2028-29 and allocate all transportation fees for road and bridge improvements.
Senate Urges President Biden to Restart Keystone XL Pipeline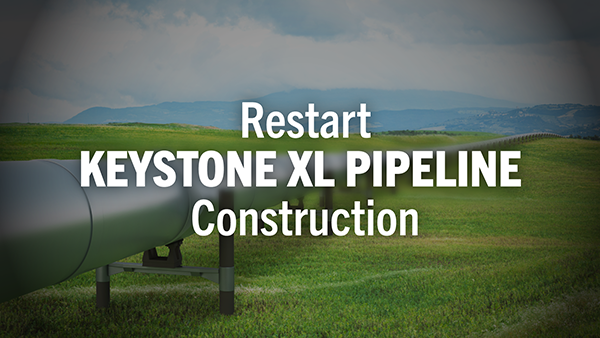 I joined with Senate colleagues in passing a resolution calling on President Biden to allow completion of the Keystone XL pipeline to create nearly 60,000 jobs and strengthen our energy independence in uncertain times.
Senate Resolution 9 urges the president to restart and expedite the completion of the Keystone XL pipeline, which had its permit canceled through an executive order on his first day in office.
A report from the U.S. Department of Energy showcased that the construction of the pipeline would have generated between 16,149-59,468 jobs annually and contributed $3.4 billion to the United States Gross Domestic Product. Incredibly, while President Biden blocked American jobs, he waived sanctions on the Russian firm responsible for the Nord Stream 2 pipeline between Russia and Germany.
The resolution will now be transmitted to President Biden and members of Congress, including the entire Pennsylvania Congressional delegation.
Senator Gebhard and Rep. Zimmerman Town Hall
Last week, I had the opportunity to co-host a town hall with PA State Rep. Dave Zimmerman at Reinholds Fire Hall. It was great to meet with constituents from the new part of my district in Lancaster County.
I discussed some of our legislative efforts in Harrisburg and services provided in my Lebanon and Wernersville district offices. Those in attendance provided great input and questions.
It is important that we, as legislators, regularly hear from our constituents on how we can best represent their interests in Harrisburg.
Wernersville District Office Now Open
On Monday, March 6, an additional district office will open at 6 W. Penn Ave, Wernersville. As the district shifted because of redistricting, I wanted to make sure district residents have convenient access to the services available for their benefit
Constituents are welcome to call the district office with any state related questions or concerns at 610-562-3411. They may also visit the office in person Monday through Friday from 8:30 a.m. to 4:30 p.m.
Homeowner Septic Program Helps Cover Cost of Septic Systems, Sewer Hook-ups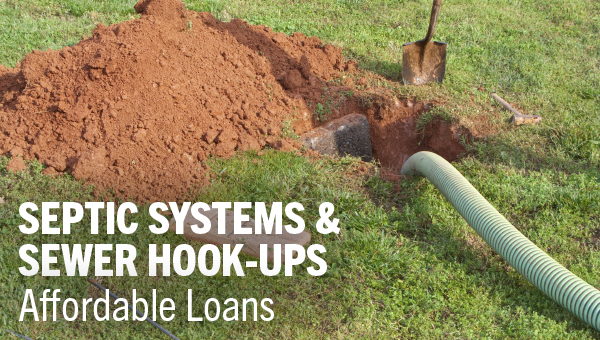 Functioning on-lot septic systems, laterals and connections to a public sewer system are essential for public health but are expensive to repair or replace.
The Homeowner Septic Program offers affordable loans for the repair or replacement of on-lot septic systems and sewer laterals, or a first-time sewer connection from an existing home. The revamped program now features:
No restrictions on household income
A streamlined application process
Loan amounts up to $25,000 for all homes (including manufactured homes)
No prepayment penalty
The program is funded and administered by Pennsylvania Infrastructure Investment Authority (PENNVEST) and the Pennsylvania Housing Finance Agency (PHFA).
For more information or to start the PENNVEST application process, homeowners should contact a participating lender or PHFA at 1-855-U-Are-Home (827-3466), then press "0" to be connected with the Customer Solutions Center. Information on the program is also available here. Lenders interested in participating should visit the PHFA website for more details.
Southeast Elementary Tours the Capitol
It was my pleasure to join PA State Rep. John Schlegel and Lebanon City School students from Mrs. Horn's Southeast Elementary class during their tour of the Capitol this week. I was very impressed with their interest and enthusiasm in how state government works.
Local Events
Saturday, March 4, 9am-3pm Lebanon Valley Spring Spectacular Craft & Vendor Marketplace
Lebanon Valley Expo Center
Click here
Saturday, March 4, 11am-8pm Harrisburg Ice & Fire Festival
10 N 2nd St, Harrisburg
Click here
Saturday, March 4, 6am-12pm Indoor Yard Sale
Ephrata Recreation Center
Click here
To subscribe to Senator Gebhard's newsletter click here. Follow on him on Facebook, Twitter, or visit https://senatorgebhard48.com/