In this Update:
Senate Launches Hearings into Train Derailment at Pennsylvania-Ohio Border
Assisting Pennsylvania's Dairy Industry
Lebanon Valley Economic Forecast Breakfast
Friday Deadline for Business Taxpayers to Sign Up for New Online State Tax-Filing System
Resources for Understanding Military Benefits and Tax Filing
PA Senate Library Holds 200 Years of History
Heart Healthy: How to Monitor Your Blood Pressure
Local Events
---
Senate Launches Hearings into Train Derailment at Pennsylvania-Ohio Border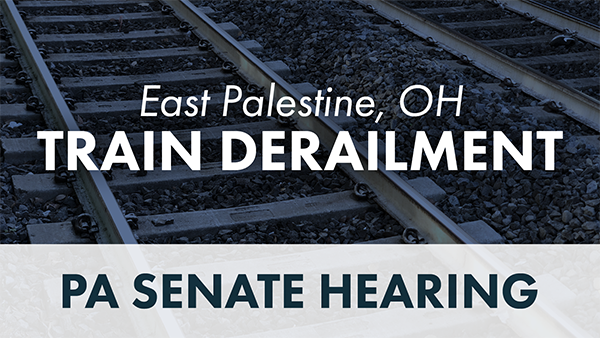 The Pennsylvania Senate is holding hearings on the Feb. 3 derailment of a Norfolk Southern train carrying toxic chemicals near the Pennsylvania border.
The derailment in East Palestine, Ohio, near the border with Beaver County, Pennsylvania, was followed by a "controlled burn" of train cars containing vinyl chloride.
Thursday's hearing in Monaca, Beaver County by the Senate Veterans Affairs and Emergency Preparedness Committee focuses on the emergency response to the train derailment and subsequent controlled chemical burn. It will also feature testimony from concerned residents.
On Feb. 27, the Senate Transportation Committee will conduct a hearing on hazardous materials transported by rail in Pennsylvania. The panel will review federal and state laws, regulations and policies covering the safe transport and management of hazardous materials by rail. The public is invited to submit questions here.
Pennsylvania ranks first in the nation with the highest number of operating railroads, 65, and fifth in total track mileage, with more than 5,600 miles.
Assisting Pennsylvania's Dairy Industry
Pennsylvania has a long and proud history of farming and the dairy industry is a vital component of agriculture in Lebanon, Lancaster and Berks counties. I was happy to support Senator Vogel and Senator Schwank's two-bill package of legislation to assist dairy farmers and strengthen the Pennsylvania Milk Marketing Board (PMMB).
In 2019, the Legislative Budget and Finance Committee (LBFC) was tasked with producing a study of Pennsylvania's diary industry. They released their report which contained nine recommendations to assist the industry.
Both bills would address the recommendations and expand the information that can be collected by Dairy Farms to better analyze and adapt the Milk Marketing Laws.
Lebanon Valley Chamber Economic Forecast Breakfast
This morning I attended the Lebanon Valley Chamber of Commerce's Economic Forecast Breakfast. As a small business owner and former Board President, I really enjoy attending every year! Lebanon county is experiencing a lot of growth, but also faces a lot of challenges. Featured speakers included:
Troy Peters, CEO, Jonestown Bank & Trust Co.
Keynote: Kali Aloisi, Economic Outreach Associate, Federal Reserve bank of Philadelphia
Advocacy and Legislative Update: Aaron Stetter, Independent Bankers of America
Thank you to the Chamber staff and speakers for the update.
Friday Deadline for Business Taxpayers to Sign Up for New Online State Tax-Filing System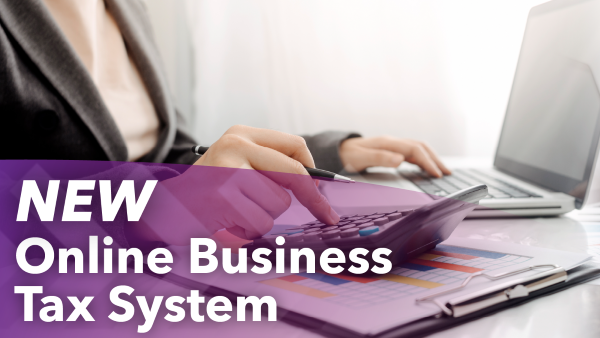 Business taxpayers in Pennsylvania are encouraged to sign up for an account on myPATH – the new online system that enables them to register, file and pay their state taxes through the Department of Revenue – before the old system goes offline this Friday.
The myPATH system was created to replace the prior online filing system known as e-TIDES, which the Department of Revenue will retire on Friday, Feb. 24. Taxpayers no longer will be able to use e-TIDES after that day. They will need to use myPATH to file their taxes.
Businesses can migrate their prior account information from e-TIDES into their new myPATH accounts.
An informational website about myPATH features step-by-step instructions and video tutorials on switching over, and an online customer service center can help taxpayers who still need assistance.
Resources for Understanding Military Benefits and Tax Filing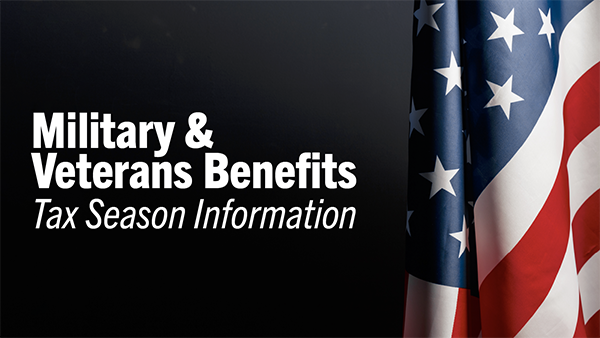 If you are a member of the military or veteran, you earned benefits from grateful citizens in honor of your service to our nation. You may find these resources on taxes and their benefits helpful this tax season.
For Pennsylvania state taxes, this U.S. Army site provides information on:
State Taxes on Military Retired Pay
State Taxes on Military Pay
State Taxes on Differential Pay for Reserve Component Service Members
And more
For federal taxes, the U.S. Department of Veterans Affairs provides information on how veterans can maximize their tax benefits. It covers what's taxable and what's not and includes AARP Foundation's Tax-Aide program, which offers free tax help to anyone, with a focus on taxpayers who are 50 and older and have low to moderate incomes.
PA Senate Library Holds 200 Years of History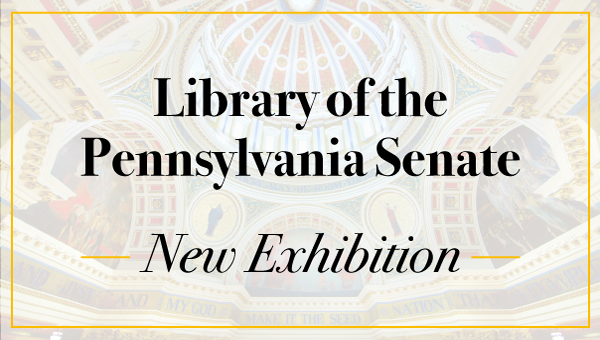 The Library of the Senate of Pennsylvania has served as the major source of information on the chamber for more than 200 years. It has in-person exhibitions and online exhibits that intrigue and inform to this day.
The current exhibition is Officers of the Pennsylvania Senate, which focuses on the President, President Pro Tempore, Chief Clerk and Secretary of the Pennsylvania State Senate, positions critical to making the chamber function.
The Senate Library includes collections of legislative documents, and historical biographies, as well as sections for educators and children.
The library is located in Room 157 of the Main Capitol Building. Exhibition hours are Monday through Friday, 9 a.m. to 4:30 p.m., with limited access when the Senate is in session.
Heart Healthy: How to Monitor Your Blood Pressure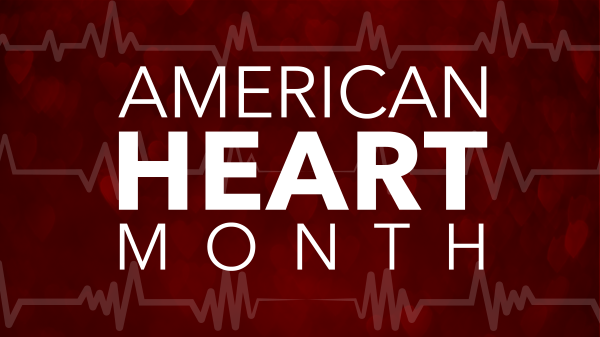 High blood pressure is often called the silent killer. You might not have symptoms, but it's a leading risk factor for heart disease and stroke. Monitoring your own blood pressure at home can help you keep your blood pressure under control.
Understanding the risks posed by high blood pressure is one step you can take to be heart healthy during American Heart Month.
Local Events
Saturday, Feb 25, 10am-2pm Reading Area Firefighters Museum Tour
5th & Laurel Street, Reading PA
Click here
Friday, Feb 17-26, Lititz Fire & Ice Festival
Downtown Lititz
Click here
To subscribe to Senator Gebhard's newsletter click here. Follow on him on Facebook, Twitter, or visit https://senatorgebhard48.com/