In this Update:
2023-24 Legislative Session Committee Assignments
Senate Votes to Let Citizens Decide Voter ID, Legal Relief for Sexual Abuse Victims, Regulatory Reform
Statewide Ballot Measure: Repeal of Act 77 Provisions
Senate Approves Bipartisan Bill to Strengthen Teacher First Amendment Rights
Senate Acts to Help Farmers Meet Rising Demand for Home Delivery
Measure to Boost Volunteer Fire Company Membership Approved
PennDOT Job Openings Posted for College Students
Veterans: Now is a Good Time to Review and Update Benefits
Blood Donation is Easy and Safe
Local Events
---
2023-24 Legislative Session Committee Assignments
I was honored to be appointed to serve as the chairman of the Community, Economic and Recreational Development (CERD) Committee, which oversees the Department of Community and Economic Development. CERD is primarily responsible for state's various grant and loan programs to support economic growth, attracting and retaining businesses, tourism and overseeing the Gaming Control Board.
Having previously served as the voluntary chairman of the Lebanon Valley Chamber of Commerce, I am pleased to serve as chair of a committee that will focus its efforts on job creation and economic development. A key focus of mine before I became an elected official was on improving businesses regulations, finding ways to make Pennsylvania more attractive for economic development and promoting our Commonwealth's great tourism industry.
In addition, I was assigned to serve on seven standing Senate committees for the 2023-24 Legislative Session
Aging and Youth
Banking and Insurance
Community, Economic and Recreational Development
Consumer Protection and Professional Licensure
Environmental Resources and Energy
Law and Justice
Rules and Executive Nominations.
I will also serve as the vice chair of the Banking and Insurance Committee. The committee focuses on improving consumers' access to high-quality, affordable insurance and financial services while supporting a fair and healthy marketplace that is transparent and cost-competitive. As the owner of a small insurance and risk-management firm in Lebanon, I am looking forward to bringing my business experience to the committee to help Pennsylvanians better navigate the banking and insurance landscape.
The Environmental Resources and Energy Committee has jurisdiction over matters relating to the management of Pennsylvania's air, land and water. This includes the conservation, of Pennsylvania's natural resources, as well as the development and planning of sources of energy. I look forward to help craft policies that allow PA's natural resources to be key drivers in building the Commonwealth's economy in an eco-sustainable way.
As a member of the Senate Rules and Executive Nominations Committee, I will help to decide whether Senate bills returning on concurrence from the House of Representatives are accepted and consider the executive nominations of Gov.-elect Josh Shapiro for his cabinet and departmental boards.
I am committed to continue working to make our communities in the 48th Senate District, and all across our great Commonwealth, a great place to live and raise our families.
Senate Votes to Let Citizens Decide Voter ID, Legal Relief for Sexual Abuse Victims, Regulatory Reform
The Senate passed legislation last week that will let voters decide whether the Pennsylvania Constitution should be amended to create a voter ID requirement, provide sexual abuse victims with a way to sue their abusers and reform the state regulatory review process.
Thirty-five states, the world's developed countries and many developing ones have voter photo ID requirements, and a 2021 Franklin and Marshall College poll found that 74% of Pennsylvania voters said the commonwealth should join them in making elections more secure.
Senate Bill 1 also includes a proposed constitutional amendment that will create a two-year window to allow sexual abuse victims to sue their abusers. Victims of sexual abuse who were abused as children have been unable to seek justice after the age of 30 due to a statute of limitations provision in Pennsylvania law.
In addition, Senate Bill 1 includes a separate proposed amendment that would allow the General Assembly to reject a regulation by majority approval, as opposed to a two-thirds vote, in both legislative chambers.
Under Pennsylvania's current regulatory review process, the executive branch has circumvented the General Assembly and the normal legislative process, ignoring any legislative or public input that runs counter to executive branch regulatory goals.
The General Assembly previously approved the amendments in the 2021-22 legislative session. Approval of Senate Bill 1 this session would let voters have their say.
Statewide Ballot Measure: Repeal of Act 77 Provisions
It has become abundantly clear that Act 77 in its current form is susceptible to unauthorized changes that weaken the security and stability of our elections. I have joined with Senator Mastriano to sponsor Legislation that, if passed in two consecutive sessions, will allow voters to determine the following changes to election law.
Elimination of "No-excuse" mail in voting
Mandatory deadline for mailed ballots to be received by 5PM the Friday before Election Day
Mandatory signature verification for all mailed ballots
Elimination of the permanent "mail-in/absentee voter list"
If passed by both the Senate and House of Representatives in two consecutive sessions, the referendum questions will appear on the May 2025 Ballot.
Senate Approves Bipartisan Bill to Strengthen Teacher First Amendment Rights

Following the swearing in of the governor and lieutenant governor on Tuesday, the Senate began the new legislative session in earnest Wednesday by passing several pieces of legislation, including Senate Bill 84.
The measure would eliminate the prohibition on teachers from wearing any dress, mark, emblem or insignia reflecting their faith or denomination.
It would align Pennsylvania with every other state in the nation in preserving and protecting First Amendment rights for educators. The measure was sent to the House of Representatives for consideration.
Senate Acts to Help Farmers Meet Rising Demand for Home Delivery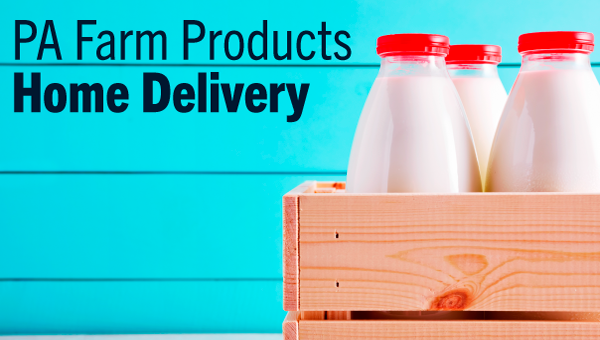 Legislation to help farmers meet the rising demand for farm products delivered to homes was approved by the Senate.
The current vehicle code allows for home deliveries via a commercial vehicle registration, but prevents the commercial vehicle from being registered as a farm vehicle. As a result, a farmer needs to purchase, register and maintain a separate commercial vehicle for at-home delivery, while also maintaining a farm vehicle to deliver agricultural commodities to places of business.
Senate Bill 95 would remove this duplicative, unnecessary and overburdensome requirement. The bill was sent to the House of Representatives.
Measure to Boost Volunteer Fire Company Membership Approved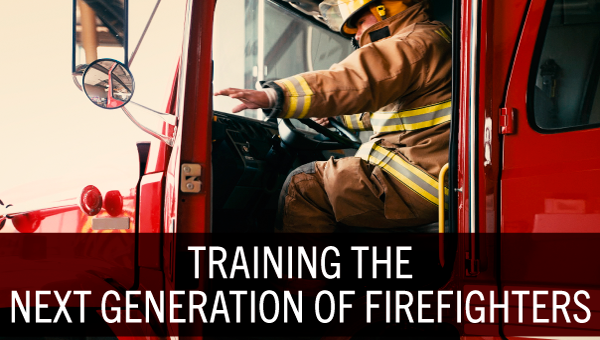 To address the serious shortage of volunteer firefighters across Pennsylvania, the Senate passed legislation to create a pilot program giving interested high school students training in firefighting.
Senate Bill 114 would award grants to one higher education school each in eastern, central and western Pennsylvania to establish fire training programs for students in high school, with the hope they will remain firefighters for years to come.
The number of Pennsylvania volunteer firefighters has plummeted from 300,000 in the 1970s to fewer than 37,000. Senate Bill 114 was sent to the House of Representatives.
PennDOT Job Openings Posted for College Students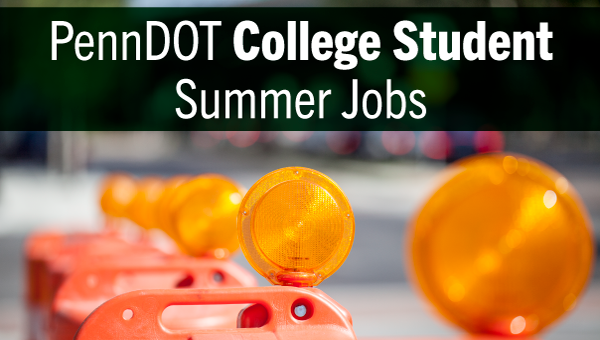 Summer PennDOT jobs are available to full-time college students registered for the Fall 2023 semester.
Jobs include assisting in seasonal maintenance work, crash system input and analysis, and maintenance and custodial services at roadside rest facilities. Many students also perform laboring and flagging duties in maintenance organizations and at highway worksites. The pay is $15.49 per hour.
Students majoring in engineering or a related scientific or technical field might be interested in engineering internship opportunities at PennDOT's Central Office (Harrisburg) or at one of its statewide engineering district offices.
Veterans: Now is a Good Time to Review and Update Benefits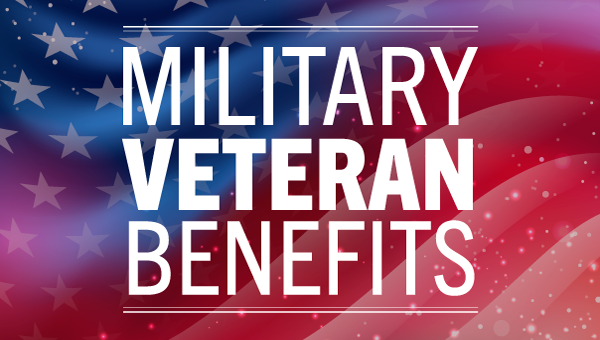 The Pennsylvania Department of Military and Veterans Affairs (DMVA) says that the start of the year is a good time for veterans to meet with an accredited veteran service officer to ensure they are receiving or maximizing the benefits they have earned through their service and sacrifice while in uniform.
Safeguarding military paperwork – especially the DD-214, which is used to verify military service – is an important first step for securing benefits. Filing these documents for free at the county courthouse is an easy way to secure them until needed, which can often be decades into the future. Anyone needing assistance locating their military documentation can call the DMVA at 800-547-2838 or e-mail RA-REQ@pa.gov.
A complete list of accredited county directors of veterans affairs and their contact information can be found here. Contact information for accredited veteran service officers can be found here.
Blood Donation is Easy and Safe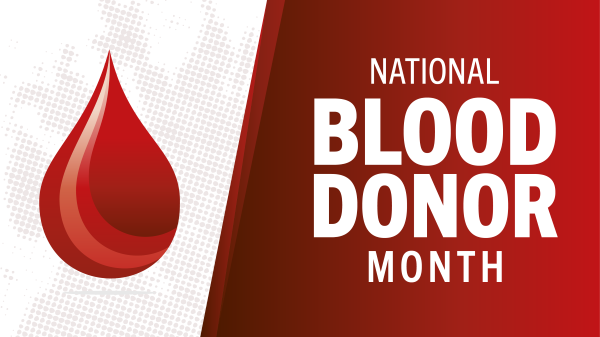 Every two seconds, someone in the U.S. needs donated blood. Blood donors help accident and burn victims, heart surgery and organ transplant patients, those battling cancer and others.
Please take the occasion of National Blood Donor Month to consider providing this lifesaving gift. You can find the nearest blood drive here, and learn more about the process here.
Local Events
Saturday, Jan 21-22, 9am-5pm 2023 Eagle Gun Show
Lebanon Expo Center
https://eagleshows.com/event/lebanon-pa-gun-show-2/
Monday, Jan 23, 7pm-9pm Daniel Boone Homestead by Leesport Area Historical Society
Bethany Church, 308 Main St, Leesport, PA
https://leesporthistory.org/event/daniel-boone-homestead/
Saturday, Jan 21 at 11am-11:30am, Police Read to Me at Lebanon Farmers Market
35 South 8th St, Lebanon, PA
https://www.facebook.com/events/1801357316905501/1801357320238834/?active_tab=about
If you are not already subscribed to this newsletter please sign up here.